you should.
just a little, so far.
I have been using weheartit.com but it isn't as user friendly as I would like it to be. I love using google reader, but starring items is too tricky to actually SEARCH for something that I found a while back and liked.
there are so many pretty things to look at... in one place. it gets me all excited. makes me want to do a cartwheel or something.
completely customizable.
you can "follow".
you can link it to your other social media.
and the BEST part? you can add a button to your favorite toolbar and "pin" from any page on the internet.
from any page on the internet!
holla.
taking all the unnecessary labor out of it.... which is exactly what i need.
so, sign up.
i've got a lot of work to do to catch up on all the things i've saved, written, starred, emailed, and noted....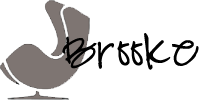 Labels: pinterest inspiration